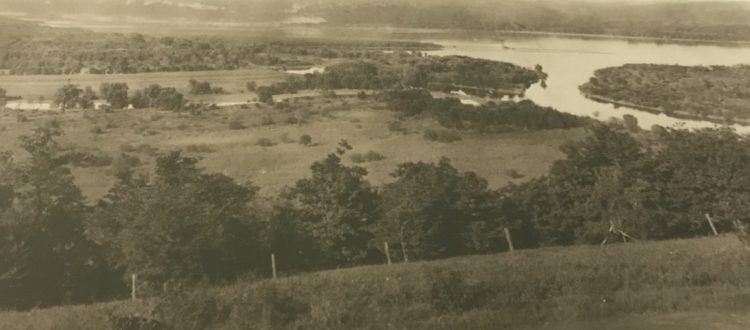 A Culture of Collaborative Conservation Management
Since 1987, the Four Mounds Foundation has stewarded 60-acres as a city park, bed and breakfast and event venue. Situated just north of Dubuque, Four Mounds attracts over 25,000 visitors annually and is Iowa's last remaining gentleman's farm. For decades, the woodland and prairie were viewed as peripheral to the historic architecture and manicured landscaping.
To restore the bluffside site, Prudenterra Forester Luke Gran interpreted the ecological past and present.
"It was eye-opening to see how rapidly it can change and what we are losing if we don't take action," reflected Chris Olson, the Four Mounds Foundation's then-Executive Director.
Suddenly, the disparity between the photograph from 1912 and what is there today became representative of a larger phenomenon. "We wanted to restore the natural areas to their historic appearance as part of being a historic site," noted Jay Potter, the Four Mounds Conservation Manager.
The management plan's purpose was more than ecologically restorative, it was also culturally and historically inclusive.
Rooted Heritage
Throughout the region, settlers forcibly removed Indigenous Americans in the nineteenth century. This cleared the way for settlers' disparate land management philosophy.
Highlighting the tribe's ecological values, Lance Foster, elder of the Iowa Tribe of Kansas and Nebraska and Tribal Historic Preservation Officer noted, "We didn't pick flowers, because then there wouldn't be flower babies; not unless we needed them for medicine," said Lance. "Even then, we would only harvest one in four."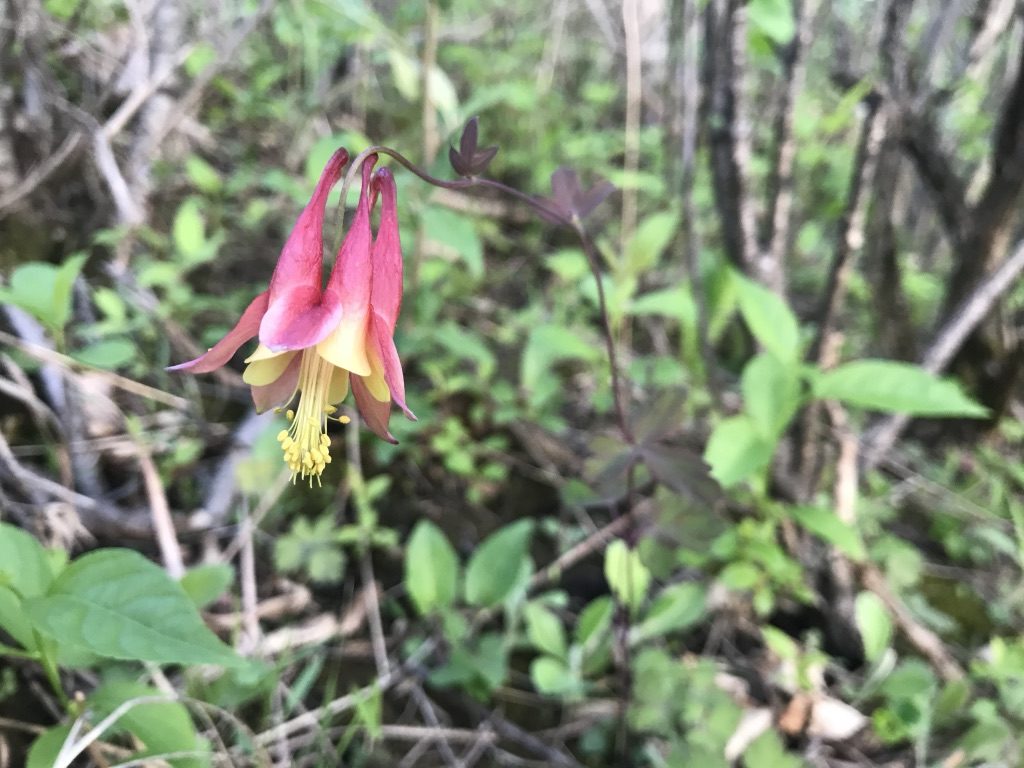 When managing a culturally significant woodland, Lance deferred to the perspectives and beliefs of those who lived there before. In contrast to the dominant Anglo-European paradigm of Human vs. Nature, he said, "In our tradition, we never divided between nature and mankind."
Collaboration at the Core
Critical partnerships with the Iowa Department of Natural Resources, the U.S. Fish and Wildlife Service, local colleges and volunteers have been integral to each step of transforming the native ecosystems.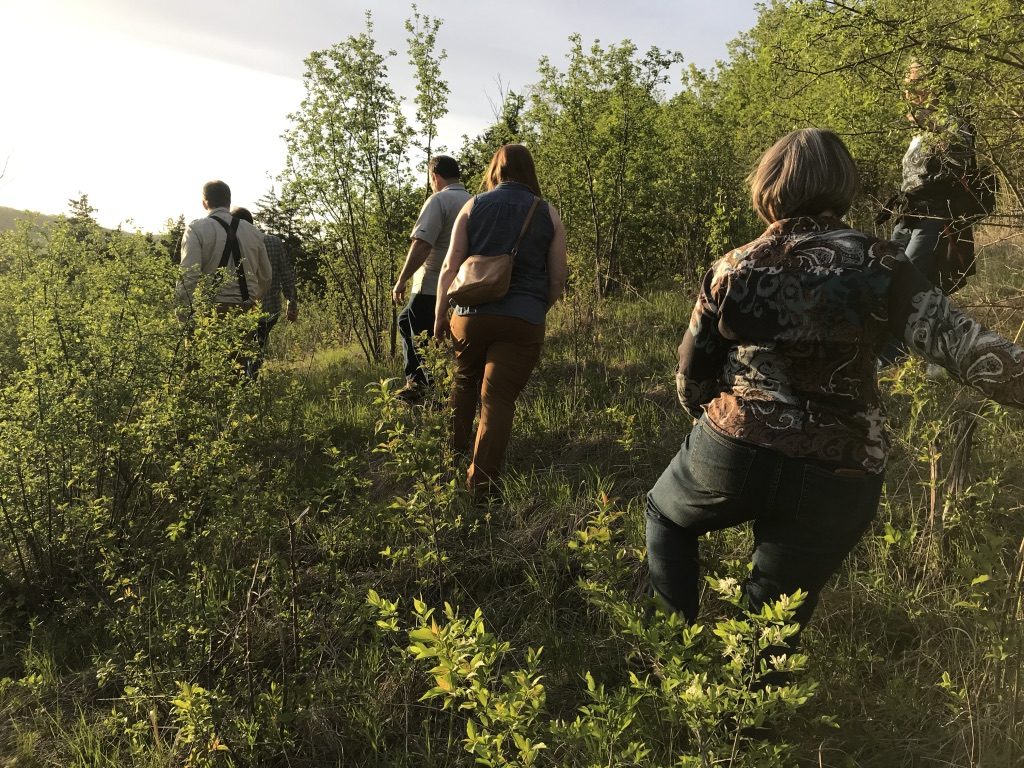 In her new role as the City of Dubuque's Assistant Planner, Chris gathered input from a broader range of stakeholders to help inform long-range planning. Those who weren't previously included in the decision-making process were intentionally contacted as a part of the Collect Impact Model.
As a part of this inclusive outreach, Chris organized a summit to convene a myriad of stakeholders. Tribal members, landscape architects, land stewards, city representatives and historians were present for decision-making. Together, they spoke to the site's historical, ecological and cultural significance.
"We brought all of these people together to ensure that our approach to managing this site is holistic," explained Chris. "We knew we could benefit from having people outside city boundaries as stakeholders and decision-makers."
The meeting opened with a land acknowledgement that recognized Four Mounds as the ancestral homeland of Native American tribes and welcomed members back into the decision-making processes. They traveled from across the Midwest to share their perspectives on how to manage the land and structures at Four Mounds.
Natural Connection
The meeting changed Chris's perception about which land is considered sacred or culturally significant.
"One of the things that I learned when I started talking to people is that it's all related," reflected Chris. "Land up and down the river is all interconnected. It was hard to change my mindset to think about how land is a whole so changing one part will impact another."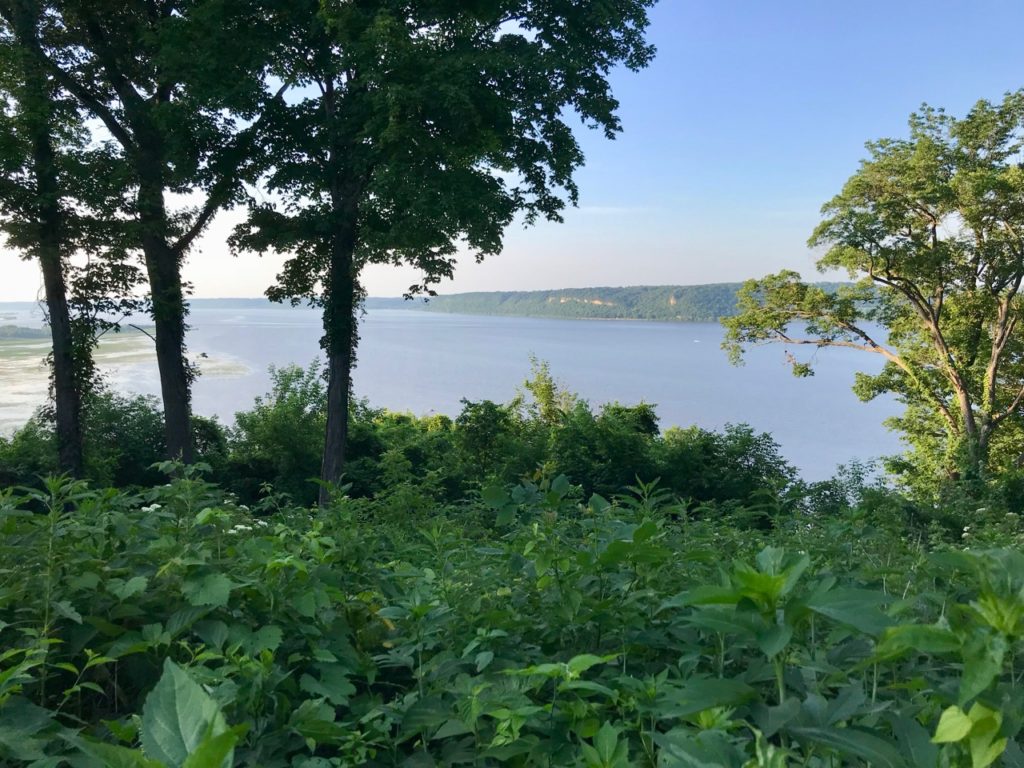 At times, intentional forest management calls for the culling of common or "less desirable" tree species. Some of these "less desirables" are hackberry, elm, ash, mulberry, basswood, maples, cottonwood and honeylocust. This management action may be the preferred alternative in order to preserve the site's biodiversity. However, even common tree species may have a high spiritual value and secure the site's sense of place. Before cutting "less desirable" trees on principle, Lance recommends spending time on the site with the trees.
This time spent connecting with the land helps conservation managers remain open to leaving trees that may have spiritual significance. This time with the wilderness connects us to nature in ways that can form a better relationship with our landscape. The active participation with natural surroundings grows stewardship awareness and provides clarity for what restoring the woodland might mean for the natural cycles and rhythms of Four Mounds.
"If a place moves or impacts a person, there is likely a reason," said Chris. "It's likely that place has been positively impacting people long before the nineteenth century."
Learn more about Four Mounds' ecological significance.